FREE RESOURCE
Forecastr's Seed Investment Pitch Deck
This is the actual deck Forecastr used to raise a $2.5M seed round in 2021.
See our problem → solution approach and how we presented our financial projections to potential investors.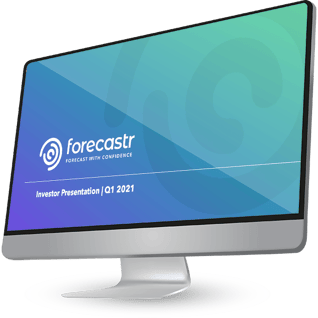 Download This Free Resource Now

Present Projections
How much detail should you share in your financial projections?
Communicate Vision
Share your vision for product development and go-to-market.

Demonstrate Traction
See how we used key metrics to show early traction and product-market fit.