Financial Model Templates for Startups
Create an instant financial model in Excel, Google Sheets, or any spreadsheet application. Use our templates to raise money and run your business better!
START YOUR MODEL TODAY
Financial Modeling Made Simple
Forecastr is an online tool that lets you build great financial models quickly and easily. Our analysts work alongside you as a founder to help you build the perfect model and get the most out of it.
Of course, we think every founder should use Forecastr. But we understand that some startups aren't ready for a premium solution yet. So, in the spirit of #GiveFirst, we've created these financial model templates you can use today for free in Excel or Google Sheets.
QUICK START
How To Use the Templates
Choose the template below that best matches your business model. Enter your email to access the template.
The template will open in Google Sheets. Choose File/Download, and select your desired file format.
Update the template with your company's data and start projecting your finances up to 60 months into the future.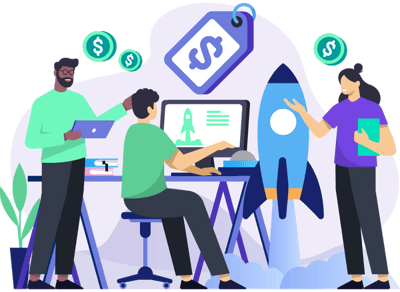 SUPPORT AVAILABLE
Getting Help
Feel free to reach out if you need assistance with your financial model. We have a few support options available, and we're always happy to help.