FREE REPORT
Fundraising Benchmarks for Early-Stage Startups
We aggregated industry-standard benchmarks for the most important fundraising metrics you'll want to report to your potential investors.
Use these benchmarks to gauge your performance and showcase your strongest metrics.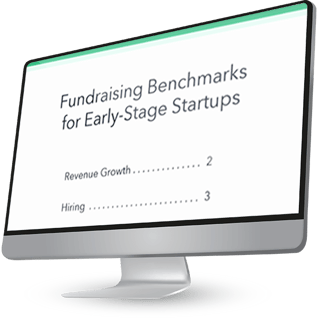 Download Your Free Template Now

Revenue Growth
How fast do investors expect your revenue to grow?

Expense Allocations
Is your spending inline with expectations and averages?
Hiring Plan
Are you hiring the right number of people at the right time?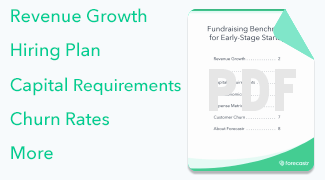 REPORT
Fundraising Benchmarks
Industry standard benchmarks for early-stage startups. How do your metrics measure up?