ON-DEMAND WEBINAR
Leveraging a Financial Model to Supercharge Your Business
Financial models are not just for fundraising. Learn how a model can give you an in-depth understanding of your business and show you new opportunities to improve.
This is a 50-minute presentation given by Steven Plappert, co-founder of Forecastr.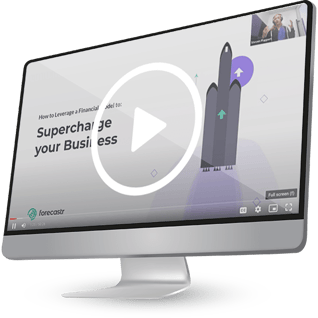 Stay Up to Date
Our simple monthly finance playbook keeps your model accurate and current.

Fine Tune Your Operations
Use your financial model to identify and address problems and opportunities.

Master Your Runway
Always know how much cash is available and when it will run out.
PRESENTER

Steven Plappert

Co-Founder & CEO

Steven is a co-founder of Forecastr (Techstars Anywhere 2020), and has raised more than $5M in venture capital as a founder. Steven has served as Head of Finance for more than 10 startups, and has built more than 200 financial models. Steven was previously a co-founder at FantasyHub.