ON-DEMAND WEBINAR
Leveraging a Financial Model to Close Checks
Learn how you can use a financial model to create confidence when presenting your startup to potential investors. Nail your presentation and close more checks.
This is a 60-minute presentation given by Logan Burchett, co-founder of Forecastr.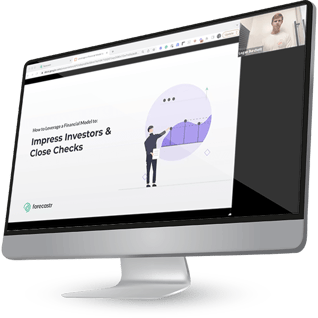 How Much Should You Raise?
Exactly how much capital do you need? We'll show you the best approach.

Pitch Deck Best Practices
How much depth should you include in your initial pitch to investors?

When to Share Your Model
When should you give potential investors access to your full model?
PRESENTER

Logan Burchett

Co-Founder & COO

Logan Burchett is a co-founder of Forecastr (Techstars Anywhere 2020), and has deep startup finance experience at the CFO level. Logan has built more than 200+ financial models for startups, and has managed >$16B in assets. As a founder at Forecastr, Logan is instrumental in product development, finance, fundraising, and general operations.